Fiction in these flavors …. YA Urban Fantasy, YA Post-Apocalyptic Dystopian Science Fiction, YA/New Adult Paranormal Romance, and YA Action/Adventure
Whether you're here for the first time or you're a regular visitor, I want to thank you for dropping by.  So glad you're here!  Don't forget to sign up for the Fan Club Newsletter in the sidebar to the right of this message.  You'll get news once or twice a month about new releases and promotions (aka FREE STUFF).  I give away books by various authors, Amazon gift cards, and even Kindles.  Yes, Kindles!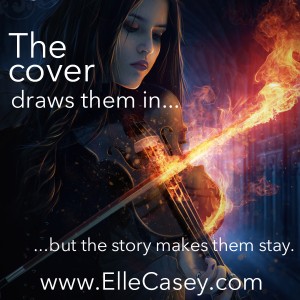 Be sure to check out the blog for all the latest and greatest news on my books.  You might also find the odd rambling, but hopefully you'll just consider that part of my charm.
For those of you who don't already know, I write YA Urban Fantasy, YA Science Fiction (post-apocalyptic and dystopian), YA/New Adult Paranormal Romance, and YA Action Adventure novels, the most popular of them being either the War of the Fae series, featuring Jayne Sparks, the potty-mouthed teen rebel who you can't help but love or the Apocalypsis series, featuring the butt-kicking teen krav maga survivalist, Bryn.  I'm also dabbling in Adult Women's Fiction (aka "Chick Lit"), but that's under a different pen name, Kat Lee.  The first book in the series has been published and the other two will follow this year.
For my publishing schedule, please click HERE.  Yes, it's grueling, but I do it for my readers because I adore them!
I love reader feedback and comments, so be sure to leave me a note before going.  There are comment boxes at the bottom of all the blog posts and pages.  I look forward to hearing from you!
Welcome, 2013.  So glad you're here.  We'll be writing a lot of books together, you and me.  Oh… hello, readers!  Thanks for stopping by.   There will be more books and more free stuff to give away to thank you for all of your support during this first year of my writing career.  Stay tuned on this little page for the details.  I know one thing I'll be doing is giving away some Kindles, just like I did over the holidays.  YES!
For automatic updates, please sign up for the Fan Club.  You'll get a newsletter about twice a month with promotions, other free stuff, and news about my books and new releases.
Current or upcoming promos…
FREE book up on Wattpad, a New Adult Romance with a dash of rock -n- roll and a side of comedy, called Trainwreck.  I'll be adding chapters when I can:  CLICK HERE.
Highlights of past promos…
Special Promo #1: TREE HUGGING PICTURE CONTEST.   This promo is finished.  3 lovely readers received $25 gift cards for their tree-hugging photos, voted on by other readers and members of my Fan Club.
Special Promo #2:  FREE BOOK GIVEAWAYS – INDIE AUTHORS.   This promo is finished, but I'll do another one in January (info above)
Special Promo #3: FREE KINDLE AND $25 GIFT CARD GIVEAWAY.  This promo was finished in December, but I'll do another one in the Summer of 2013.
Special Promo #4: MASSIVE INDIE AUTHOR BOOK GIVEAWAY.  The promo was on from January 1-15, 2013.
Various promotional giveaways during the months of January-December of my own work, usually the first book in a series free for a limited time on Amazon.
Special Promo #5: TWO $25 AMAZON GIFT CARDS.  The promo was finished on March 22nd.  20+ readers submitted photos of themselves holding up signs celebrating my 900th LIKE on Facebook.