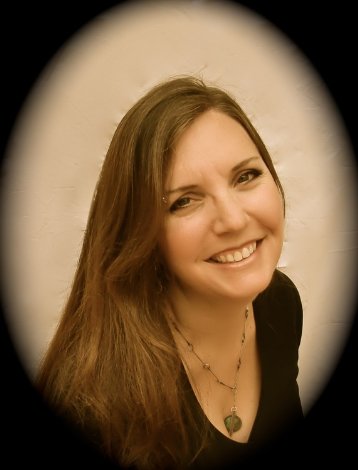 Hi.  I'm Elle Casey, a full-time independent writer (indie).  I published my first novel WRECKED on January 1, 2012 and have published on average a book a month since.  I quit my jobs as a lawyer and teacher early in 2013 to focus full time on my writing, and I couldn't be happier.  I love my work and even more so, my readers!  Please be sure to sign up for my newsletter so you can stay current with what's going on in my world.  Here are a few videos I've done answering reader questions; some of them are long, so grab a snack!  Elle Casey's Youtube channel
Okay, more about me…  I've been reading since I was 4 and have read probably over a couple thousand books in my lifetime.  I love, love, love books!!  I can't tell you how many things I've not gotten done and chores I've ignored because I was too busy reading, and how many nights I've stayed up until the sun began to rise, finishing up a good book.
I don't have much time for reading these days, what with all the writing I've been doing, but my favorite genres are fantasy, paranormal, sci fi dystopian, and romance of all types.  I used to adore thriller and horror novels, though not so much anymore.  When I was younger, Stephen King was my guy and I still admire him greatly as a writer.
Three years ago I threw all caution to the wind, checked out of corporate life, and moved the family to southern France where I now live with my husband, three children, two dogs, and several other furry creatures – surrounded by vineyards, ancient Roman ruins, and wonderful, warm people I am proud to call friends.  I'm renovating an old barn and am in the process of purchasing a vineyard so I can finally make my own wine (because my life isn't busy enough as it is!)
I decided last year after finishing up my first novel (a year-long odyssey of unfocused fits and starts that was in the making for about twenty years before that) that I have no patience for the traditional publishing process; I didn't even bother to submit any of my work to agents or publishers.  Instead, I went the e-publishing route that so many before me have already taken.  As soon as my first book began to sell, I started focusing all of my free time on writing.  I am a prolific writer and have been accused of being a cyborg, publishing on average one book per month.  I'm not saying either way whether it's true…  I also write under the pen name Kat Lee, and as her, wrote one chick-lit/romance novel called Full Measure.
My writing history in a nutshell:  I finished my first novel, Wrecked and published it in January.  February saw the launch of my second book The Changelings, part of a 4-book YA Fantasy series called War of the Fae.   The second book in the series Call to Arms was published the first week of March and the third book Darkness & Light was published at the end of March.  The last of that series New World Order was published in April 2012.  I published my first novella, My Vampire Summer, also in March; it's part of a series called Vampire Seasons.  In June, 2012, I published the first of the 4-book post-apocalyptic series Apocalypsis and completed the next two books in that series in July and August.  The fourth book was done in 2013.  I finished Books 1 – 3 of a series that picks up where War of the Fae left off, called Clash of the Otherworlds: After the Fall, Between the Realms, and Portal Guardians.  The last book I published in 2012 was the sequel to Wrecked, called Reckless.  This year, 2013, I've published a co-authored YA paranormal title in February with fellow indie author Jason Brant called Aces High that was loads of fun to write.  In March, I finished off the Apocalypsis series with Book 4: Haven.  I also did a 2-book paranormal romance called Duality in April and May.  On July 1st, I published Shine Not Burn, a New Adult Romance, and this book made me a New York Times and USA Today Best Selling author in its second week of publication (yay, me!).  I finished By Degrees at the end of July and then finished a romantic suspense novel titled Don't Make Me Beautiful.  Late October, I published a New Adult Romance Rebel , which is Book 1 of a 3-book series featuring three bothers and the girls who fall for them. Book 2 Hellion was published November 30th and Book 3 Trouble is scheduled for December 31, 2013.
2014 is already shaping up to be an exciting year with more romance, action, and fantasy novels planned.  Check out my publishing schedule through the end of 2014 here.
So that's me in a nutshell.  The writer-me anyway.  Thanks for coming to my website.  Don't forget to sign up for my newsletter and follow me on Twitter, Facebook and Shelfari. And please, if you like my books, tell your friends and family.  Without you sharing my work, I would be nowhere in this writing business.
Big hugs