Hi.  I'm Elle Casey, a writer who in her spare time is also a lawyer, professor, mother, and wife (and not necessarily in that order).  I love my work and even more so, my readers!  Please be sure to sign up for my fan club newsletter so you can stay current with what's going on in my world.  Here's a video I did in December 2012 answering reader questions.  It's really long though, so grab a snack first.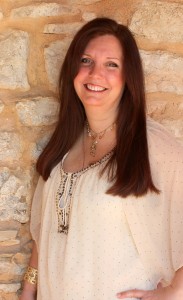 Okay, more about me.  I've been reading since I was 4 and have read probably over a couple thousand books in my lifetime.  I love books!!  I can't tell you how many things I've not gotten done because I was too busy reading, and how many nights I've stayed up until the sun began to rise, finishing up a good book.  I burned out lots and lots of flashlight batteries as a kid, hiding under the covers way past my bedtime.
I don't have much time for reading these days, what with all the writing I've been doing; but my favorite genres are fantasy/paranormal, dystopian/post-apocalyptic, thriller, horror – though not so much anymore, but when I was younger, Stephen King was my guy – romance, literary fiction … okay, so I like most of 'em.
My first story-writing venture began in junior high. My buddy Kim and I had this notebook we would take turns writing notes to each other in, trading it back and forth between classes.  It was decorated with stickers and designs done in paint pen.  We used it to chat back and forth, gossip about teachers, boys, etc.  It was IMing and texting, 25 years before that stuff was even invented.  We were so ahead of that curve, it wasn't even funny.  I started writing a romance novel in this notebook for my friend Kim, who had an unrequited crush on this guy named Kevin.  Each day she'd beg me for a new chapter.  The life I created for her in our notebook far exceeded the enjoyment she was receiving in the real world.  But like all good stories, it had to come to an end.  That happened when she dropped the notebook in a puddle on the way to school one day. It's probably no surprise that one of the male characters in my first book is named Kevin, and the other, the name of my first crush from pre-school – where I learned to read. 

Fast forward to adulthood.  Two years ago I threw all caution to the wind, checked out of corporate life, and moved the family to southern France where I now live with my husband, three children and two dogs – surrounded by vineyards, ancient Roman ruins, and wonderful, warm people I am proud to call friends.  I still have a work life where I do my university professor thing two days a week.  I blog.  I email. I read when I can.
I decided last year after finishing up my first novel (a year-long odyssey of unfocused fits and starts that was in the making for about twenty years before that) that I have no patience for the traditional publishing process; I didn't even bother to submit any of my work to agents or publishers.  Instead, I went the e-publishing route that so many before me have already taken. (Thank you, pioneers!)  And guess what … I've got readers!  Yay me!  As soon as my first book began to sell, I started focusing all of my free time on writing.  I am a prolific writer and have been accused of being a cyborg, publishing on average one book per month.  I'm not saying either way whether it's true…
Fast forward to now.  I finished my first novel, Wrecked and published it in January.  February saw the launch of my second book The Changelings, part of a 4-book YA Fantasy series called War of the Fae.   The second book in the series Call to Arms was published the first week of March and the third book Darkness & Light was published at the end of March.  The last of that series New World Order was published in April 2012.  I published my first novella, My Vampire Summer, in March; it's part of a series called Vampire Seasons.  Recently I've published 3 of the 4-book post-apocalyptic series Apocalypsis: Kahayatle and Warpaint.  Book 4 will be published in the first quarter of 2013.  I recently finished Books 1 – 3 of a new series, Clash of the Otherworlds, called After the Fall, Between the Realms, and Portal Guardians.  The last book I published in 2012 was the sequel to Wrecked, called Reckless.
Phew!  I've been busy.  And I'm not nearly done with all of my exciting plans.  2013 is going to be a very busy year for me and my readers.  Check out my publishing schedule through the end of 2013 here.
So that's me in a nutshell.  The writer-me anyway.  Thanks for coming to my website.  Don't forget to sign up for my newsletter and follow me on Twitter, Facebook and Shelfari. And please, if you like my books, tell your friends and family.  Together, we can rule the world.  Let's bring those fae out of hiding!
Big hugs –  Elle Casey